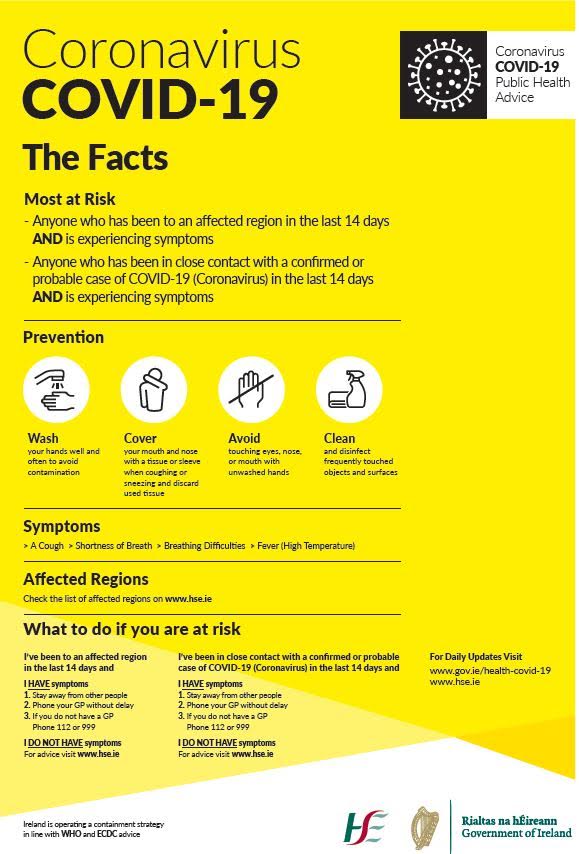 COVID – 19 is a new illness that can affect your lungs and airways. It's caused by a virus called coronavirus.
Symptoms of coronavirus
It can take up to 14 days for symptoms of coronavirus to appear.
The symptoms of coronavirus are:
a cough
shortness of breath
breathing difficulties
fever (high temperature)
How to prevent infection
Wash your hands properly and often.
Cover your mouth and nose when coughing and sneezing.
Put tissues into a bin and wash your hands
Clean and disinfect frequently touched objects and surfaces.
Try to avoid close contact with people who are unwell.
For more information on the Coronavirus visit www.hpsc.ie
For more information from the Department of Education, see below:
https://www.education.ie/en/The-Department/Announcements/information-for-schools-preschools-and-third-level-institutions-on-the-coronavirus.html
Follow the travel advice from the Department of Foreign Affairs on https://www.dfa.ie/
If you have any concerns call HESLive on 1850 24 1850